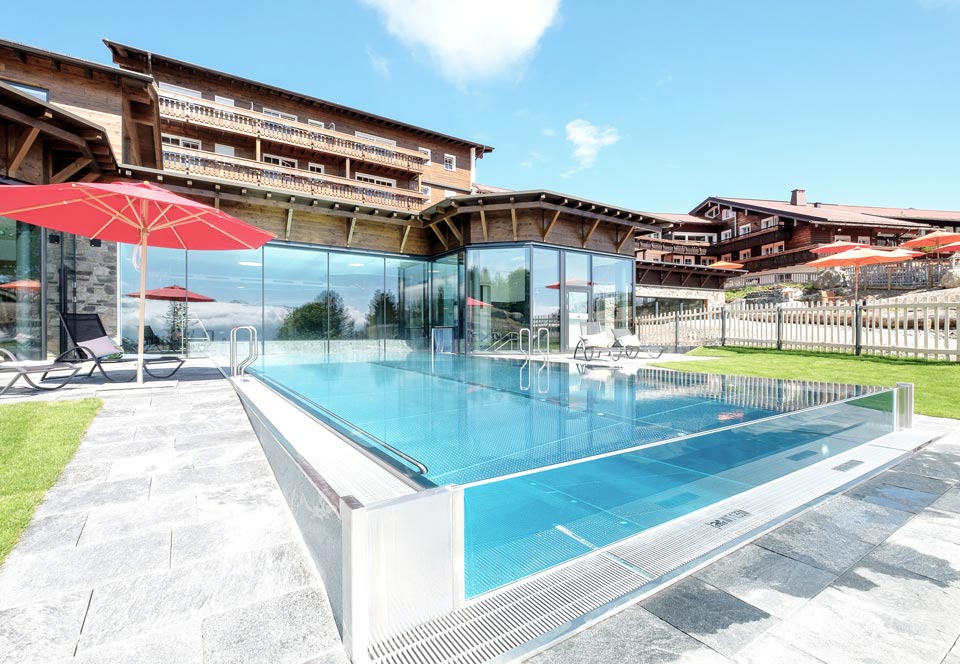 A stainless steel pool in TOP quality
Stainless steel pool and water technology – you can get all-in-one by Niropool, the experienced producer of stainless steel pools MADE IN AUSTRIA. Since more than 22 years, Niropool manufactures in Austria, Ampflwang, on its own site stainless steel pools in TOP quality and custom-made. Exclusively certified stainless steel in approved quality is processed.
Individual pool concepts & tailor-made pool technology, that's what Niropool specializes in.